Congratulations—your commitment to great service is paying off! The facts for 2011: With eBay growing at double-digit rates, you now have access to more than 100 million active buyers. eBay mobile sales globally reached $5 billion, and holiday 2011 sales volume set new records. Best of all, sales growth for eBay Top-rated sellers outpaced the growth of ecommerce!
Keeping the growing ranks of online shoppers coming your way and helping you get your listings in front of the right buyers are eBay's top goals for updates coming this spring and summer. As always, updates that impact your selling are consolidated with lead time to adapt. This is the first of two seller updates for 2012.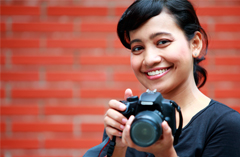 Starting in July, all sellers get FREE pictures—up to 12 per listing, including free zoom and enlarge. Lots of great pictures translate to more sales, so get ready to load up. (Pictures are already free for sellers with an eBay Stores subscription).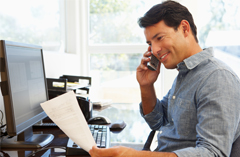 Top-rated seller program rewards listings with prompt shipping and returns
Savvy online merchants understand that consumer expectations are evolving, and they are adapting to the world class services needed to compete. In June, the eBay Top-rated seller program will also evolve to keep pace—and keep eBay the best place to shop.
Starting in June, Top-rated sellers need to have tracking information uploaded to eBay on at least 90% of all transactions with US buyers.

Starting June 1, only those listings from Top-rated sellers that include 2 key services will earn the a 20% final value fee discount and the highest average boost in Best Match:

1-day or same-day handling time

14-day or longer return policy with a money-back option

Bonus discount now: As an extra reward to help you get started offering these in-demand services now, from March 1 through May 31, Top-rated sellers will get a bonus 5% discount off final value fees—along with their current 20% discount—for all listings with 1-day handling and a minimum 14-day return window with money-back option.

To include sellers of more sizes, the annual sales requirement to be a Top-rated seller will be lowered to $1,000.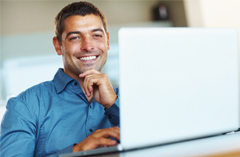 Safeguards protect your record of great service
Get an automatic 5-star communication rating for transactions where you offer same-day or 1-day handling time, upload tracking information by the end of the next business day, and there is no communication between you and the buyer.
Feedback for unpaid items: Feedback left by a buyer with an unpaid item recorded for the transaction will be automatically removed from your record.
Global protection: Earlier this year, eBay started displaying an automatic message on the View Item page to buyers outside the US regarding customs-related delays and customs duties. Because of this, any Feedback from international buyers that only references customs issues will qualify forFeedback removal.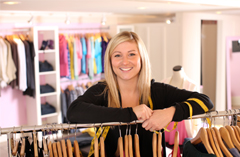 Improve your efficiency and profitability
Category and other updates
See the Seller Checklist for more information about how these updates affect you.
Use bulk editing tools to update your listings quickly and easily.
Learn more from other sellers and eBay staff in the 2012 Spring Seller Update discussion forum.